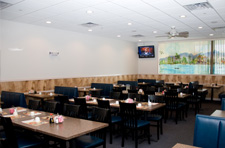 Welcome to Golden Dragons dining area, where family's can sit, relax and enjoy the atmosphere. With friendly wait staff at your service, you don't have to worry about anything except enjoying quality food in a wonderful atmosphere while enjoying the company of friends and family.
Birthdays, anniversaries, work events, or reunions are welcomed with our spacious dining area, we can accommodate any party size you may require to satisfy your ever needs. At Golden Dragon we will make your outing a great and memorable one with your friends, families or colleges.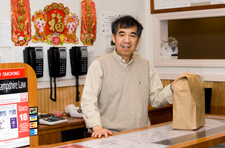 You can also join us for lunch and take advantage of our delicious lunch specials available from 11AM to 3:30PM everyday!!! Come by on your lunch break, or order out because the lunch specials will surely hit the right spot without breaking your wallet.
Eating late, but still want to save a buck? Don't worry late eaters, after 3:30PM you can take advantage of our dinner specials; also available daily.
See what true value is without sacrificing quality.
* For parties greater then 10, please call in advance to book a table.