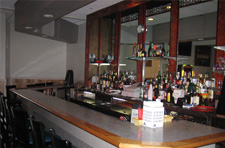 Come and join us at the bar, where "everyone knows your name". In here you are always among friends. So come, hang out with us, buy a cold drink, munch on some appetizers and enjoy the Patriots or Red Sox on any of our Flat Screen Plasma TV's. It's always a winning combination, even when your favorite team isn't winning.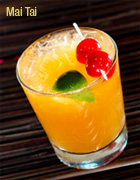 Try our famous Mai tai's, or our "bartenders' flavor of the Month." We offer a large variety of domestic and foreign beer, low-to-top shelf liquor and a small selection of wines for you to choose from. If you don't see what you're looking for on our drink menu, our expert bartender will mix it up to your specifications.
Here you call the "shots" and we'll make it for you.